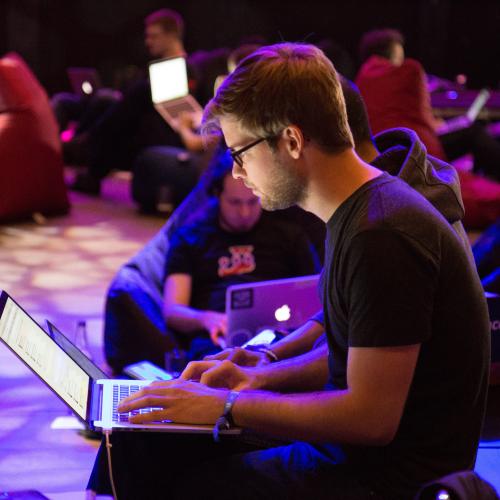 About the job
We are seeking a Drupal developer to slot into our existing team and hit the ground running. You'll work on a wide range of projects and project models. Sometimes it'll be a discrete piece of code, sometimes it'll be an entire website. Sometimes you'll lead the team and sometimes you'll be the team. Sometimes you'll just come in and help out for a few weeks before moving on to other things.
What you'll be responsible for:
Delivering Drupal (and other PHP) applications of high quality to our clients
Helping with the technical planning of our projects
Supporting the business in technical sales opportunities
Maintaining and enhancing your knowledge and expertise as a developer (with our support, of course)
Working across various teams and functions, including application support
Contributing to open source projects, particularly Drupal
Building and maintaining relationships with your colleagues and our clients
You'll work predominantly from home, this is a telecommute position, although you'll be part of a tight virtual team. You may occasionally be required to make visits to clients and suppliers, attend training or attend other meetings with the management.
About you
You will be a self-starter and you'll often work from home (though you'll be part of a tight "virtual" team, so you'll talk to people every day). You'll need to have great people skills, because this is, in part at least, a client facing role. You'll own your projects, have confidence in your solutions and be an expert we look to.
Either you'll have been doing Drupal projects for a few years or you'll have a strong technical education and be keen to dive further into Drupal. Either way, you'll have been working in a team environment using professional developer tools. You'll be completely familiar with Drupal 'site building', but also comfortable with writing custom code and modules when necessary. If you've helped maintain code on drupal.org, or participated in the Drupal community, that's a welcome bonus. You'll also be excited by the idea of expanding your knowledge beyond Drupal into other frameworks, particularly Symfony.
You'll also be up to date with the latest technologies that support you, DevOps, version control, CI, IDEs, testing frameworks, etc. and be pragmatic, but willing to lead on excellence in these areas, to improve the developer experience at Code Enigma. Any Ansible knowledge is also a big tick.
What we offer
Salary £30k-£40k (depending on experience)
Permanent position
Personal development plan (budget for training, events, personal projects, etc.)
Largely home working
Start on 25 days holiday (plus public holidays)
Contribution to household expenses
Laptop computer
Just a few more practical points:
You'll need to have a passport and be willing to travel, but don't worry, it won't happen often.
You'll have to already be eligible to live and work in the UK or the European Union (permanent visa) and you'll also need to be able to speak and write advanced English.
You need to be based near enough to a well-served airport to make travel simple, in the UK, France or Spain, where we already have a legal presence.
Please be aware we operate a 35 hour working week.
The Code Enigma perks
We're committed to equality of opportunity for all staff and applications from individuals are encouraged regardless of age, disability, sex, gender reassignment, sexual orientation, pregnancy and maternity, race, religion or belief and marriage and civil partnerships.