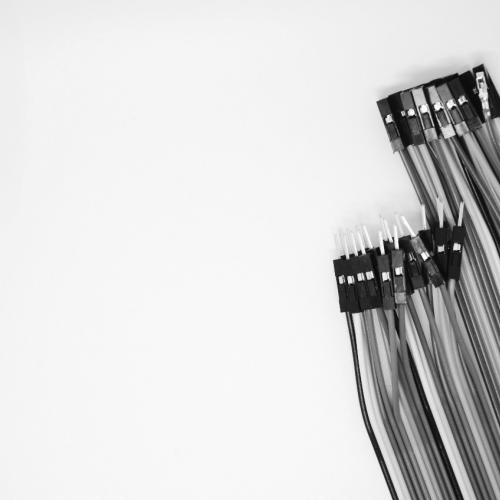 Optimising your website with managed AWS hosting
Our AWS certified Solution Architects can take over the running of your cloud services, manage your environments, control your backup strategy, manage your users, audit your security, intervene in outages, and more.
As AWS Select Partners, we're the perfect migration agency to smooth the process. We can move your workloads to the cloud with the direct support of Amazon's own expert team as well as our unique specialisms in secure Drupal, Linux and PHP web hosting.
Fully managed and highly optimised web server software stack
Have access to world-class products with unrivalled reliability and scalability at a low entry fee. Plus, ISO 27001 certified processes for robust information security by design.
Take advantage of a solution that is both configurable and tailored to your specific requirements, as well as flexible support to keep everything maintained. Our consultative approach matches your needs with the best technology available. Benefit from a proactive response from our 24/7 team, based across four time zones.
Managed cloud infrastructure leveraging AWS capabilities.
Fault-tolerant, highly available layouts with a Debian Linux base
Autoscale solution for rapid scaling
The latest in load balancing technology
Custom EC2 instances across availability zones (AZs),
Highly available database service AWS RDS (think MySQL-as-a-Service)
CloudFront for fast content delivery to a global audience
Key features of Code Enigma's Managed AWS service:
Access Code Enigma's years of experience hosting a variety of applications. In each case we've developed a partnership with our clients, proactively looking to add improvements to their unique infrastructure.
We're regularly improving our underlying approach to delivering services with AWS, always focusing on how we can improve our clients' experience with us.
We also have access to internal AWS funding programs that you can benefit from in developing your application's base.
Let us develop the best platform for your application
Fully managed CI/CD tools provided using GitLab
Real-time intrusion and service monitoring systems
Rapid response to emergency security incidents
24 hour access to our secure ticketing system
24/7/365 monitoring available
Multi-level backup strategy
What our clients say
Moving us to AWS was brilliant because it's reliable, scalable, and cost-effective. We saw some significant improvements. Before AWS, we had some stability issues, which were completely solved by the migration. Overall I'm really happy with the service we received from Code Enigma; it was a really great service with a dedicated group of competent people.
Breast Cancer Care
-

Digital Product Manager
AWS case studies