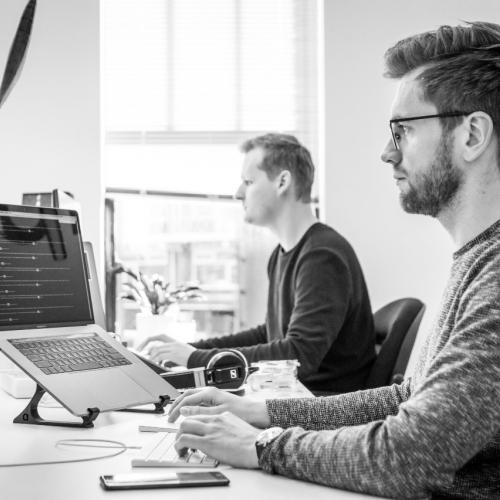 Linux server management with the hosting provider of your choice
You may already have a chosen hosting provider or your own on premise infrastructure. We'll provide the management service for that infrastructure. Our System Administrators are Linux experts and have diverse experience in managing servers with a variety of hosting providers including Hetzner, Ionos, Digital Ocean, Linode and Rackspace.
We're at the cutting edge of best practice and ensure a high level of security and performance for your Linux servers.
Offload your Linux server management and save yourself time
Simply (and securely) enable access for us to any server with Debian Linux installed as the operating system, and we'll take it from there. We'll manage all aspects of maintaining your infrastructure. This includes not just the day-to-day Linux administration of monitoring, patching and backups; we'll examine the opportunities for future development, too.
We'll look for possibilities to develop intrusion prevention, replication and load balancing, dynamic scaling, improved application performance and potential cost reduction.
Secure and optimised Linux server management
Scheduled full Linux server patching
Linux iptables firewalling, inbound and outbound
Secure, certificate-based VPN for passwordless authentication
Version controlled server configuration using Ansible
ISO 27001 certified access control policies
Key features of Code Enigma's Managed Linux server service:
Access Code Enigma's 11+ years of experience hosting a variety of applications. We're regularly improving our underlying approach to delivering services, developing partnerships with our clients, proactively looking to add improvements to their unique infrastructure.
Let us develop the best platform for your application
Fully managed CI/CD tools provided using GitLab
Real-time intrusion and service monitoring systems
Rapid response to emergency security incidents
24 hour access to our secure ticketing system
24/7/365 monitoring available
Case studies