Homepage Redesign
Code Enigma were asked to provide some design ideas for a new homepage which focussed on the STEM's mission to be the the largest provider of education and careers support in science, technology, engineering and mathematics.
Three user groups highlighted the view that the homepage is the start of their journey with STEM Learning. The existing homepage was designed when the website was rebuilt in 2014 and focused on news and various STEM Learning offerings. We wanted to turn this around and show how STEM Learning help teachers, employers and ambassadors.
KPIs
The main goal was to start promoting the mission of STEM Learning more coherently, and to create a homepage we can update and continuously improve over the next year.
The homepage after the design work: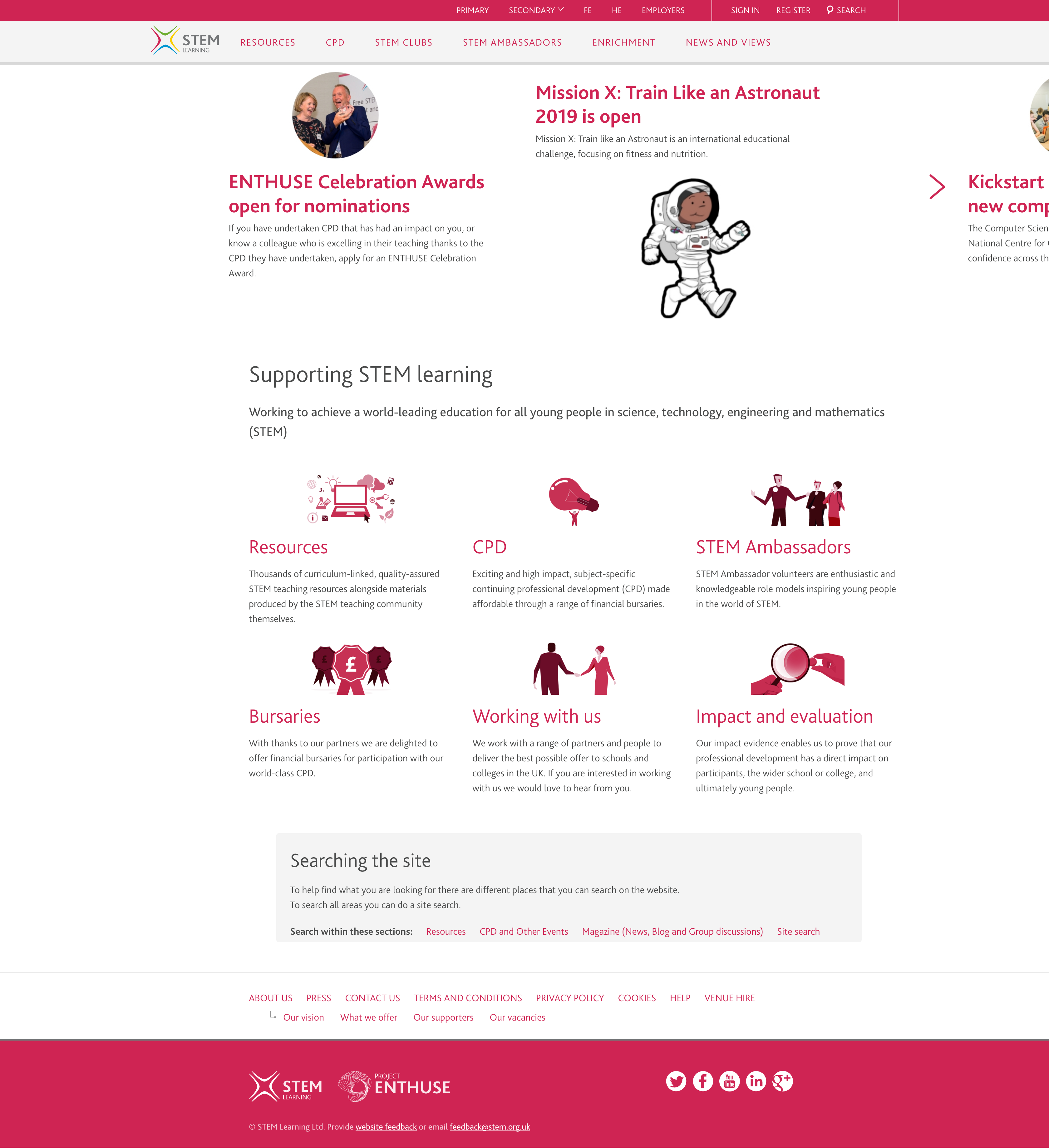 Technical design summary
The homepage redesigns started to form some time ago. We all wanted to update the homepage, but both the budget and content were not high on the priority list. We formulated a few designs with some ideal content; focussing on the three different user groups and the different uses they have for the STEM Learning site. In June 2018 we completed a round of testing and a final design structure was agreed in January this year. We got to work with typical content and had signoff to get a simple (easily updatable and adaptable) homepage live so other UX testing could run from this base.
The original homepage used Blocks, Panels and Nodequeues to assemble a front page. This wasn't easy for editors to use and therefore one of the factors why the homepage felt stale. We created a new content type for the homepage and used field collection and other simple fields to make it more editor-friendly. This also allows us to be in a good position to easily at new features to the homepage.
The homepage after design work: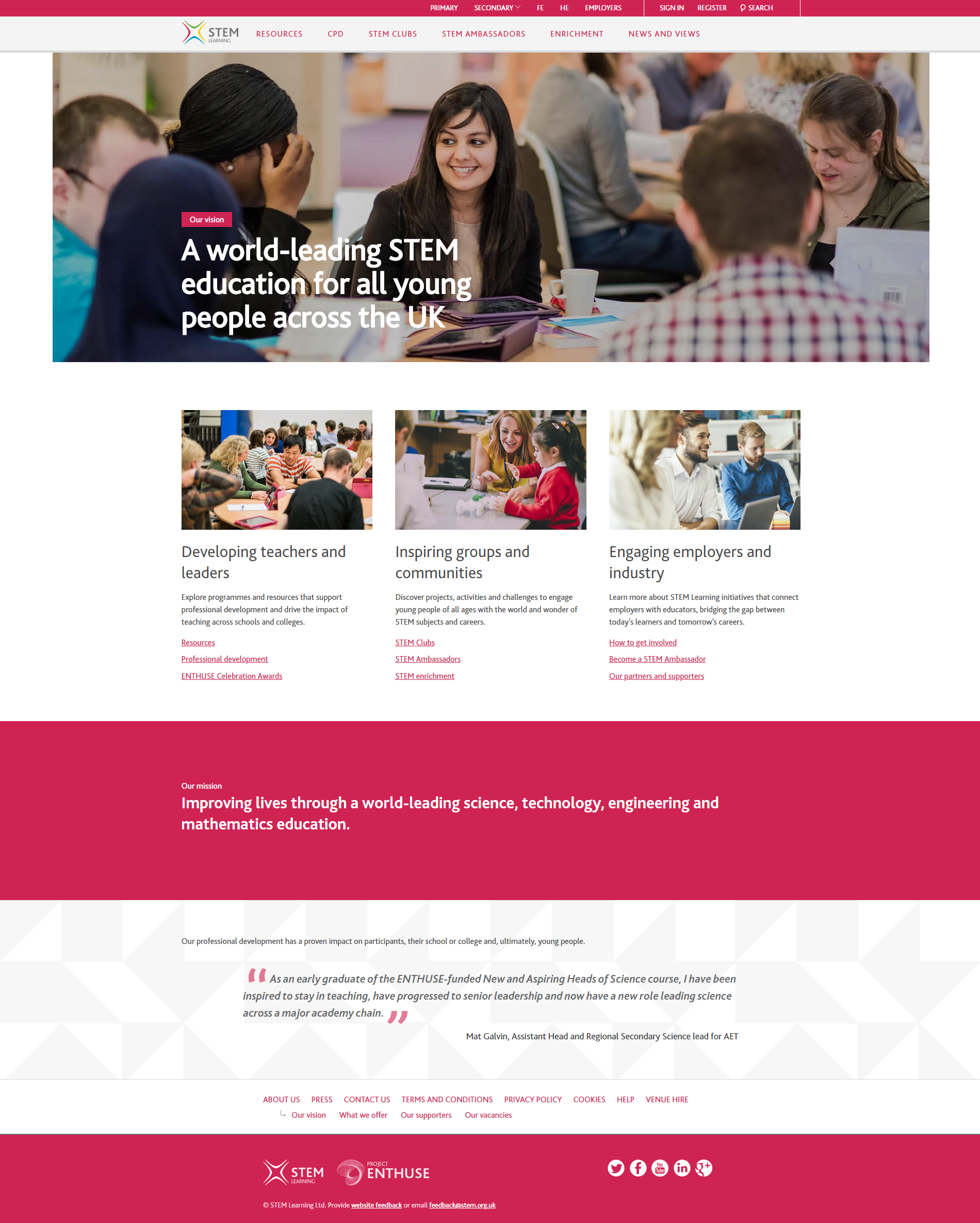 "The new homepage looks really great! It brings a much fresher look and feel to the website. Since all the images and text are customisable, the communications team are really happy that they can change what they want without having to ask. I've also had rave reviews about how easy to use this content page is, thanks to Justine organising it a really simple way."
Rebecca
- Online Product Officer