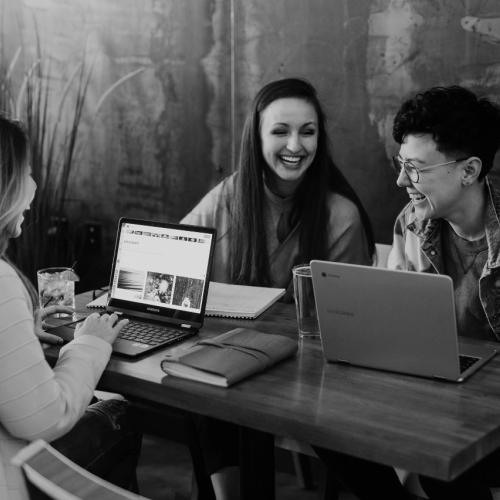 Could it be you?
We're looking for someone new to join our award-winning Systems team. As well as working on building and maintaining our Linux server fleet that's predominantly AWS based, you'll also be heavily involved in building out our products and services with sysops automation, orchestration and other scripting.
Our Systems team is fully-remote, based out of the UK and France, augmented by contractors in Ukraine, Japan and Uruguay to provide around-the-clock cover for outages.
Work focuses on solving client-facing issues submitted to our Service Desk, client onboarding and server deployments, server and infrastructure maintenance and updates, right-sizing and well-architected recommendations, disaster recovery management and so on.
Salary up to £45,000, plus monthly contribution to WFH costs
Fully remote working (occasional travel may be required)
Key experience needed
Our Systems team is a vital part of Code Enigma, directly supporting clients, as well our development teams as they build and maintain Drupal websites for our other clients.
This is fundamental to our values; that we're a community, supporting each other and our clients. We value our high level of expertise, our creativity, our honesty and our deliberate actions (in how we work and who we work with).
Does this sound like a place you'd fit in?
You'll have a good working knowledge of Ansible. If you have an understanding or some experience with Puppet and Terraform, even better.
A solid technical understanding of AWS with experience working on build and migration projects
You may already have an AWS certification or two (You will need to achieve this within your first few months with us)
Working knowledge of any of the following tech – Linux (Debian/Ubuntu), Bash, Git, GitLab CI, Docker, Prometheus, Hashicorp products
Experience working with DevOps and automation tools and practices for managing cloud infrastructure, particularly infrastructure as code build-outs
Deep understanding of the DevOps tools landscape and the significant areas of DevOps tooling
Excellent communication and client-facing skills including the ability to lead small to medium size projects and produce well-written documentation
Strong spoken and written English
More about you
You'll be a self-starter with a proactive approach to working smarter. You'll need to have excellent people and technical skills because that's the nature of our business. You'll have enthusiasm for learning and applying that knowledge to our ongoing product development and service provision and will naturally share knowledge and expertise with other members of the team. You may have already led a team, or have aspirations to take on this sort of role in the near future.
You should have an appreciation of open source technology and its benefits, and ideally will already be working with the communities that support them.
If you've interacted with Drupal before, you could consider yourself top of the list.
You'll already be eligible to live and work in the UK or European Union and speak and have good spoken and written English. You need to be based in the UK or EU and near a well-served transport hub (we like trains) to make travel simple (although it won't happen often), preferably in the UK, France or Spain where we already have a legal presence.
The Code Enigma perks
We're committed to equality of opportunity for all staff and applications from individuals are encouraged regardless of age, disability, sex, gender reassignment, sexual orientation, pregnancy and maternity, race, religion or belief and marriage and civil partnerships.